Top Five Things To Look For When Hiring A Fitness Trainer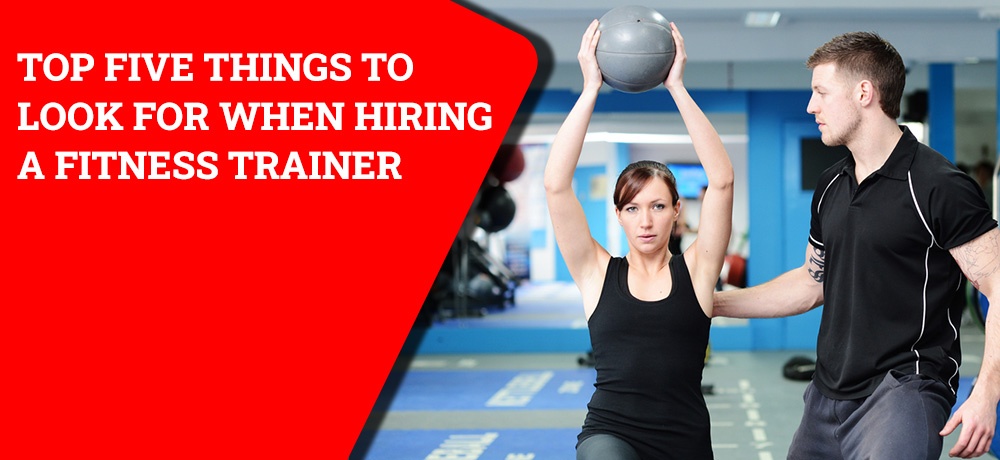 A regular and effective work-out can help you in improving your overall fitness. It will focus on boosting your endurance and also upgrade your muscular strength. The best way you can obtain these benefits is by enlisting the services of a fitness trainer.
Fitness experts will design a personalized work-out routine and a customizable meal plan for you so that you achieve your fitness goals. However, as several instructors out there, choosing the right one is not an easy task. To simplify your search, here's a list of top five things to look for in a fitness trainer.
1. Professional certification
A fitness instructor must have a certification from an accredited training organization. This will ensure that they have received the necessary training to guide you and are well aware of how to exercise the human body. A qualified trainer will also teach you the correct exercising technique and avoid any possible injuries.
2. Hands-on experience
A fitness instructor who has tried and perfected their skills by training themselves and others over the years, being aware of the best methods and techniques. This will help you get on meticulously designed work-out routines that ensures you reap benefits from this training.
3. Motivating trainer
Look for a trainer who will push you through and help you boost your morale to reach your fitness goal. With a little positive reinforcement, not only will you be consistent but also motivated while working out.
4. Knowledgeable
You need to look for a trainer who has a vast knowledge of health, fitness, and nutrition. They need to design a fitness program that will incorporate all three aspects into your fitness programs to ensure you achieve holistic results.
5. Communication
When you click with your trainer, you will find it easier to communicate your doubts and questions to them. For this reason, it's best if you have a trainer who you can be comfortable with and can speak to openly about your goals and concerns.
If you're looking for a fitness trainer in Northeast Calgary, Alberta, reach out to Athlima Fitness. We have over thirty-five years of experience in martial arts and fitness training and have helped numerous clients accomplish their fitness goals. We customize and create energetic programs to keep you engaged and motivated and offer a wide range of fitness training programs to clients across Calgary, Northeast Calgary, Northwest Calgary, Sunridge, Monterey Park, Saddle Ridge, Taradale, Edgemont, Rocky Ridge, Panorama Hills, and Huntington Hills, Alberta.
To learn more about the services we offer, please click here. To get in touch with us, please click here.
---
---